Highlights- hmmmmmm i dont really have any. maybe the gremlin skirt thing?
Everything just looked super copied. Knits that looked like Rodarte, A dress that looked Balmain, Stuff that looked Wang-ish. i dont know. And he used hair in the garments...... hmmm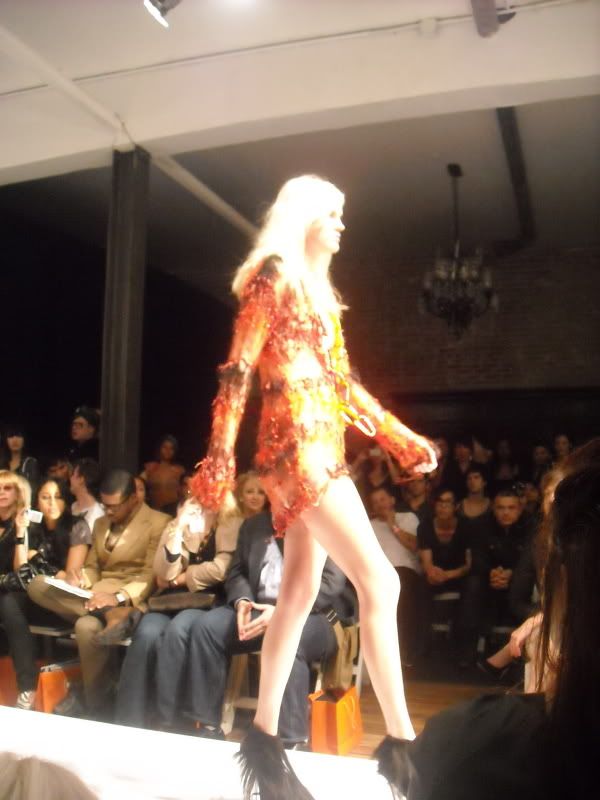 WELL now the show is over. i know the pictures suck but you can see what i mean!
everyone thinks what they want but those were just my thoughts. At least the music was good!
AHAHHA well this is me. I was kind of channeling rick owens/ gareth pugh tonight? who knows but!
scarf wrapped like a kilt
GIRL YOU KNOW she is the only woman in la with these Balenciaga r r r boots.